Dec 22, 2010: The XM6 is finally available in limited quantities! Never before has such a feature-packed amplifier been created. 24bit/192kHz upsampling into your choice of Wolfson DAC, plus Active variable crossfeed, bass / treble / gain boost, Analog or USB input, Lithium-powered, switchable output impedance, multimedia joystick controller, Line Out / auxilliary connector, and monoblock sockets for amps + buffers (a roller's dream).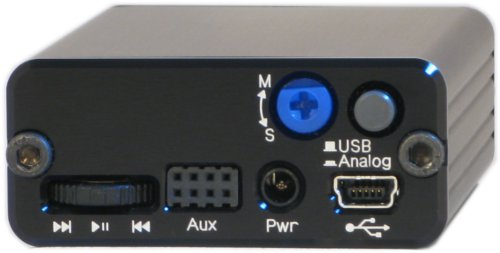 March 20, 2009: We've re-tweaked the XM5 - we've upgraded the routing on the printed circuit board for better performance, switched to surface-mount technology, and replaced the PCM2702 DAC with the PCM2704 (the '2702 has gone obsolete). XM5 - still one of the best products out there.
August 8, 2008: NEW USB DAC! - by popular demand, we are now shipping the XM5 with the acclaimed PCM2702E Japanese-made USB DAC from Texas Instruments/Burr-Brown. As of Aug1, 2008 all XM5's will ship with the PCM2702.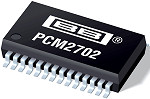 Jan 6, 2008: Practical Devices has launched the XM5, a new standard in portable amplifiers. The XM5 has a USB DAC, separate amplification and strong output buffers in a monoblock configuration, switchable bass, treble, and gain boost, switchable 75Ω output impedance, and variable crossfeed. No other portable amp packs this much.

Oct 15, 2007: The XM4 is now available in black (pictures here). Also, we've launched the "WhiteCat", which is an 8-pin SOIC-to-DIP adapter, premounted with the AD8620 Amp Chip. This is an excellent upgrade for the XM4. Details here.


January 22, 2007: : Practical Devices has added an optional Lithium Ion Battery and Charger system to the XM4. The FastCharge sytem will charge the internal Lithium battery in about 90 minutes, and will power the XM4 for approximately 40 hours of use between charges.

November 1, 2006: Practical Devices Corporation has launched the XM4 Portable Headphone amplifier, which builds on the success of the XM3 by adding a Bass Boost button, plus a few other minor enhancements (click here for a list of all differences between the XM3 and the XM4).

Jan 22, 2006: Practical Devices Corporation is pleased to announce the availability of the XM3 Portable Headphone amplifier. The XM3 joins the existing XMoy2 in Practical Device's product lineup.